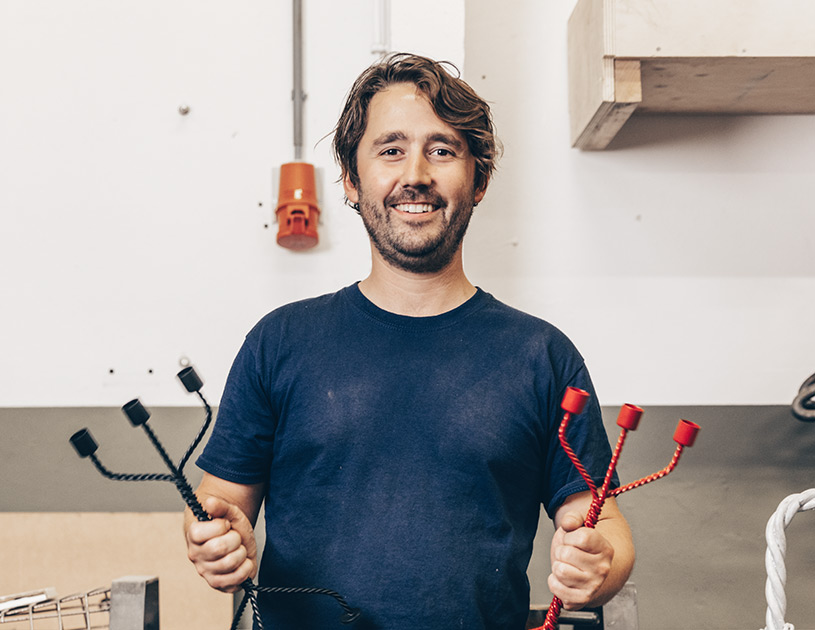 Ward Wijnant (1987, Tilburg) developed various furniture-making techniques and a broad knowledge of materials during his studies at the Wood and Furniture College. However, making a piece of furniture was not enough for him; he missed the depth, the creativity and the story behind an object. At the Design Academy Eindhoven he learned to think and work conceptually. He graduated as an independent designer and started his own company in 2015. Ward's work is characterized by experimentation with materials. The unexpected as a discovery in a product is important to him.
With his objects Ward wants to show the origins of craftsmanship. He sees it as a mission to interpret the diversity of old methods and materials in ultimate,
contemporary design that pays attention to detail and finish, as well as a historical understanding of the original artisanal mastery. Ward gets inspired by the construction of traditionally made objects, how the materials are handled and how secure joints are constructed. Artisanal methods combined with versatile materials embody a particular aesthetic. This is exactly what Ward wants to show in his designs: how the materials, and the way in which they are processed, influence the shape. He wants to show materials from a new perspective and with a fresh look at ancient craft techniques.