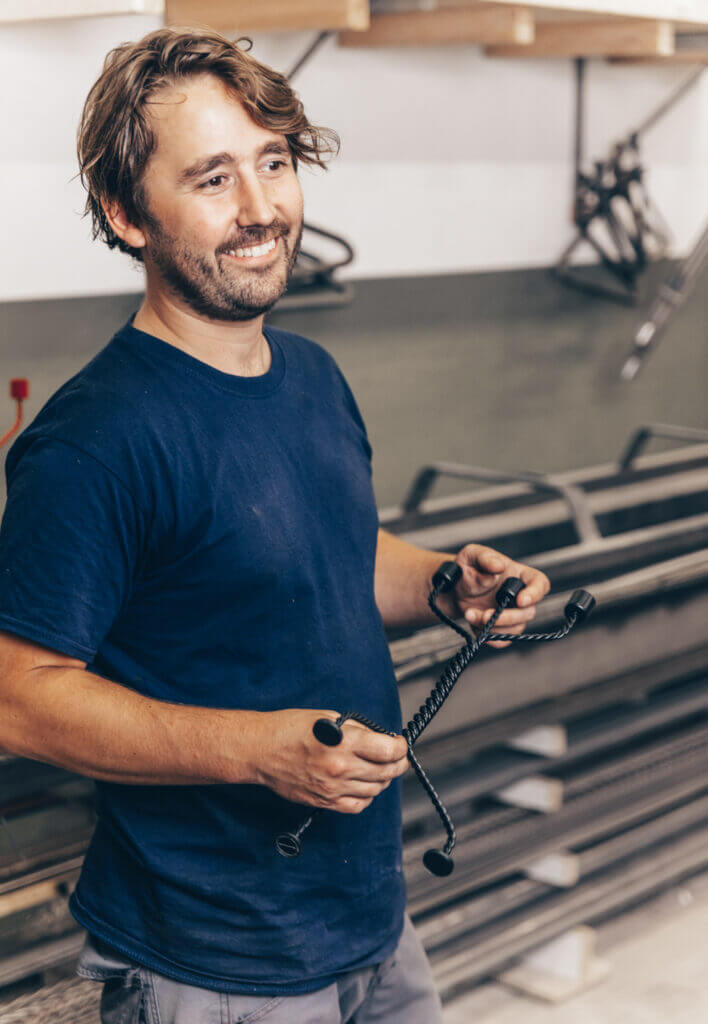 Ward Wijnant (1987, Tilburg) developed during his studies at the Wood and Furniture College various furniture making techniques and a broad material knowledge. However, the manufacture of a furniture piece was not enough for him; Ward missed depth, creativity and the story behind an object. At the Design Academy Eindhoven he learned conceptual thinking and working. He graduated as an independent designer and started his own company in 2015. Ward's work is characterized by experimenting with materials. The unexpected as a discovery in a product is meaningful for him.
With his objects Ward wants to show the origins of craftsmanship. He sees it as a mission to interpret the diversity of old methods and materials in ultimate, contemporary design that pays attention to detail and finish, as well as a historical understanding of the original artisanal mastery. Ward gets inspired by the construction of traditionally made objects, how the materials are handled and how secure joints are constructed. Artisanal methods combined with versatile materials embody a particular aesthetic. This is exactly what Ward wants to show in his designs: how the materials, and the way in which they are processed, influence the shape. He wants to show materials from a new perspective and with a fresh look at ancient craft techniques.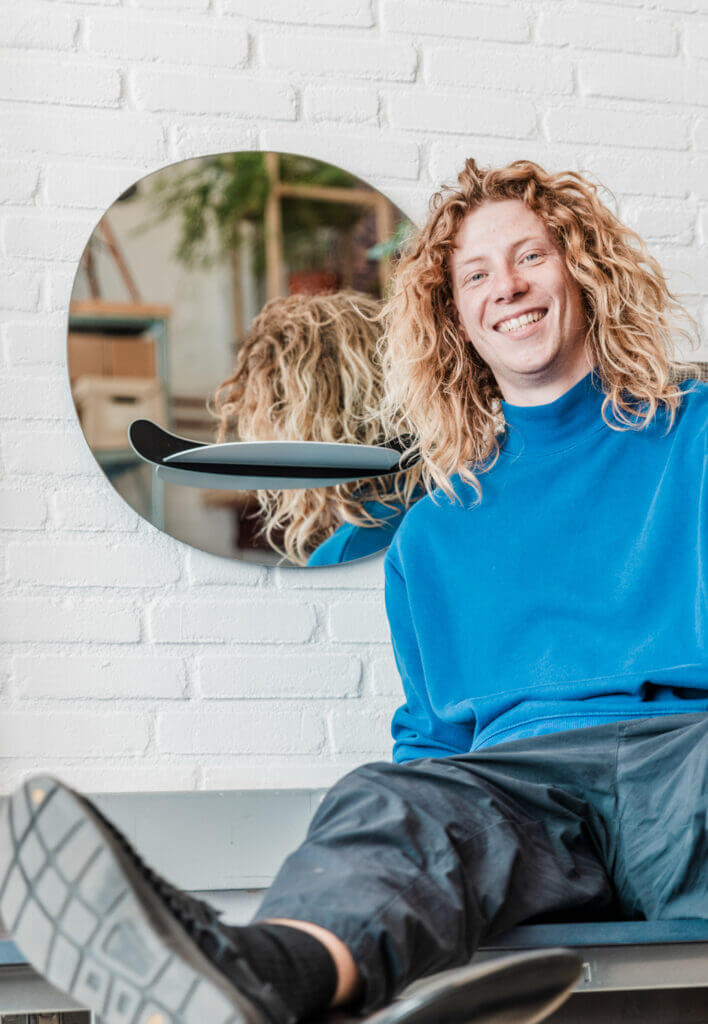 Job van den Berg (1990), graduated from the Design Academy Eindhoven in 2015, is a Dutch furniture/product designer with a desire to push the boundaries of different materials and techniques.
He is fascinated by materials and the industrial making process. His work stems from the opportunities the industry has to offer. Its starting point is a material and / or technique. Followed by analyzes and experiments in collaboration with several manufacturers and specialists. This quest for innovation leads to unexpected discoveries which shifts boundaries within the industry.
As an industrial designer, the focus is not only on industrial products. Some findings are unable to produce on a bigger scale. These findings are translated into "statement products". These are unique pieces, prototypes or small series. These "statement products" also serve as an example or as starting point for Jobs industrial products.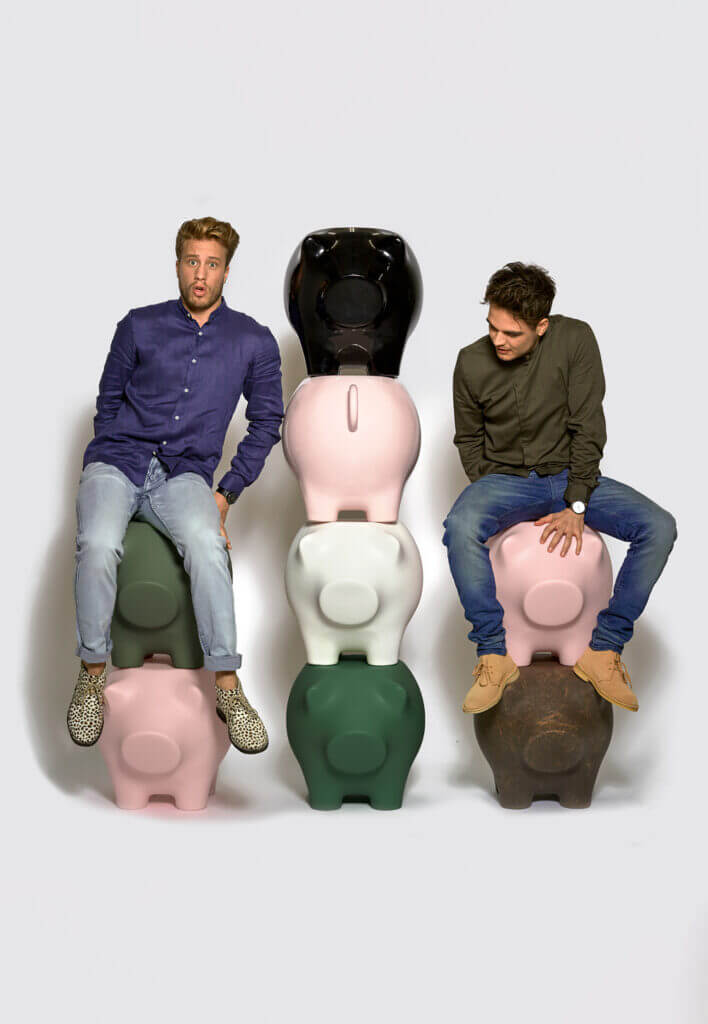 Timo Keultjes and Diederik Dam are Werkwaardig's lead product designers and the essential link between the external designers and factories. Diederik is focused on design and brand development, while Timo heads up the business end of things for the company". This combination makes them a perfect team for leading Werkwaardig.
Diederik and Timo (both born in 1991), graduated in 2016 as product designers. Their shared passion for Dutch design led them to find each other at university. They agreed the Dutch design movement had become less and less at the forefront of the design world. They both deeply felt that the Netherlands should be proud of its Design talent and create a stage for them again.
The Designs of Werkwaardig Studio can be described as a new and fresh section of Dutch Design. Their products are bold and have abstract and recognizable shapes. They want to move you with their designs, not only with their functionality, but also to evoke emotion, a nice conversation or just a smile.
In each developing process Werkwaardig Studio tries to create the most sustainable version of their designs. This means looking for factories and partners that are not afraid to work outside of their comfort zone. It's a necessity that they be open to innovation and working with new sustainable materials.
They're also looking for creative approaches to other business activities. This has resulted in a long- term partnership with charities like 'International Conservation Fund' and the sustainable organization 'Waste Free Oceans'. Werkwaardig is proud to be working with organizations like this.